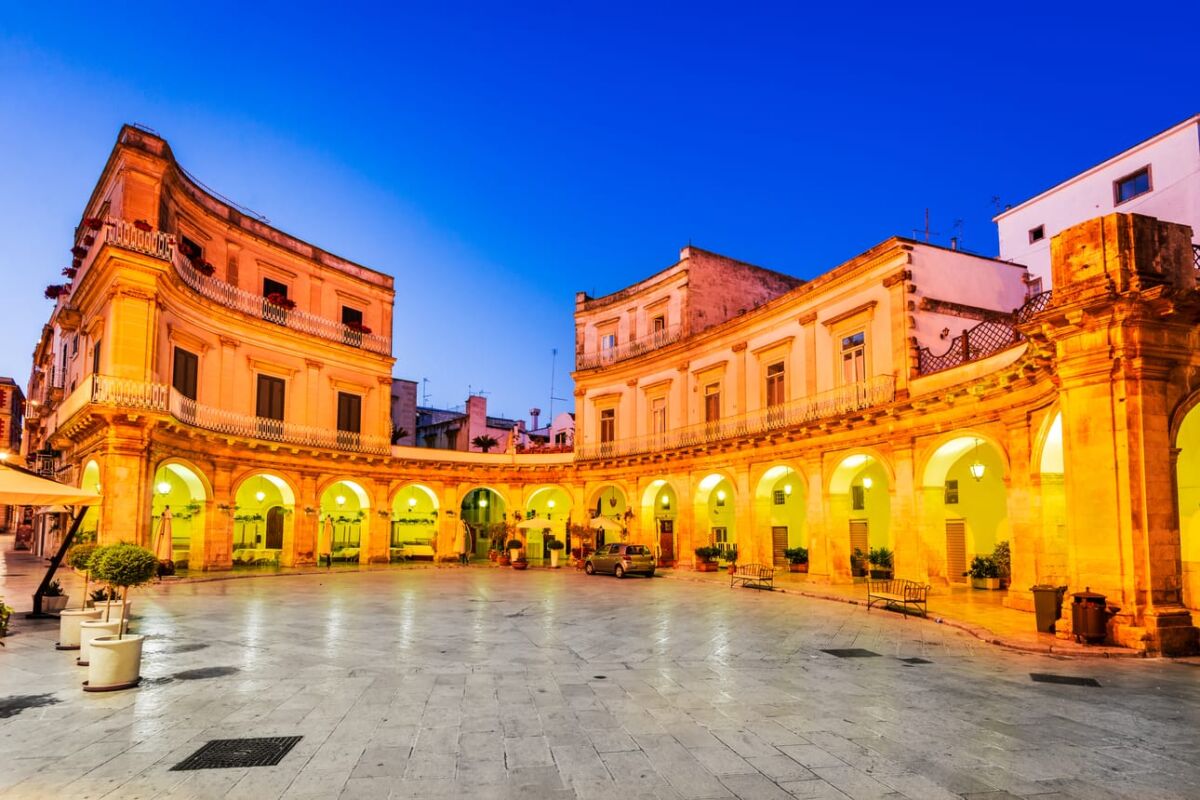 Martina Franca, a fourteenth-century town in the middle of the Itria Valley
Martina Franca is a fourteenth-century town that rises in the middle of the Itria Valley and falls within the municipal area of ​​the Bosco delle Pianelle. Frequented since the Neolithic, it was founded by the Prince of Taranto Philip I of Anjou. The city is known for its Baroque architecture and for the music festival of the Valle d'Itria.
MUNICIPAL VILLA AND CHURCH OF S. ANTONIO
The city center is represented by Piazza XX Settembre, which is overlooked by the Municipal villa, once the garden of the convent of the Graces. Beside the villa stands the fifteenth century Church of S. Antonio; with the neoclassical facade built in 1835, it preserves two sculptures by Stefano da Putignano.
DUCALE PALACE
Crossing an arch you reach the historic center where the Ducale Palace, which currently houses the Town Hall, built in 1668 on a pre-existing castle. It affects thehigh baroque facadea two floors divided by a long balcony. The completely frescoed rooms of the Myth, the Bible and Arcadia are of considerable importance. Palazzo Ducale also houses the Museo del Bosco delle Pianelle.
BASILICA OF S. MARTINO
Taking Corso Vittorio Emanuele, another Baroque facade stands out before your eyes, this is the Basilica of S. Martino, construction of the mid-1700s, on which stands the beautiful portal surmounted by the sculpted group of S. Matino and the poor. The interior is a Latin cross with a single nave, richly decorated, the high altar on the sides of which there are two marble statues of Charity and Maternity is very beautiful.
OTHER BEAUTIES OF MARTINA FRANCA
Worth a walk via cavour, perhaps the most characteristic street of the city, numerous Baroque palaces overlook it. Very beautiful and elegant Church of S. Domenico, built on a pre-existing Romanesque building in 1750. Immediately outside the walls of the historic center there is the beautiful Church of the Carmine which inside preserves a state of Santa Maria della Misericordia attributed to Stefano da Putignano.
Every summer, for over 40 years now, Martina Franca has become the Apulian capital of Belcanto, in fact it is held from mid-July to mid-August Festival of the Itria Valley, aimed at fans of opera and symphonic music.
THE CAPOCOLLO
This characteristic village of the Itria Valley, in addition to the numerous architectural beauties, is also known as the cradle of the production of one of the typical products of the entire region: Capocollo of Martina Franca.